Subscribers Newsletter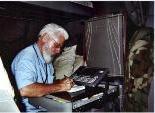 Agreeing with Mother Angelica, Rest In Peace, on no known exceptions to EENS.
Are all VCII and Post-VCII "exceptions" to No Salvation Outside The Church just imaginary?
Lionel Andrades, Friday, April 01, 2016
https://www.catholicamericanthinker.com/
Bishop Robert J. Baker and Raymond Arroyo could clarify if Mother Angelica was correct on the dogma extra ecclesiam nulla salus since there are no known exceptions in 2016.
(Continue Reading the Whole Article at EENS-Exceptions)
Do not reply to this automatic email.
Respond the original article at: EENS-Exceptions Comments.
Find ALL articles at: The Catholic American Thinker CONTENTS.