Subscribers Newsletter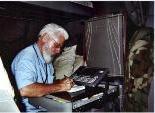 Cardinal Kasper's False Arguments.
Pope Benedict, Cardinal Kasper's false arguments for Synod Report: Vatican Council II agrees with the dogma extra ecclesiam nullas salus as it was interpreted by the 16th century missionaries.
Lionel Andrades, Thursday, March 24, 2016
https://www.catholicamericanthinker.com/
Catholics have to be prepared for Cardinal Walter Kasper's false arguments when the Synod Report is out. He will say since the dogma extra ecclesiam nulla salus (EENS) has been discarded and developed, the Church's teachings on giving the Eucharist to the divorced and remarried or persons in mortal sin, also needs to be changed.
(Continue Reading the Whole Article at EENS-False-Arguments)
Do not reply to this automatic email.
Respond the original article at: EENS-False-Arguments Comments.
Find ALL articles at: The Catholic American Thinker CONTENTS.