Subscribers Newsletter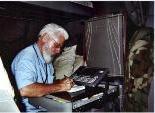 Here comes the Synod Exhortation, and more EENS denial.
Is this original simple mistake leading us into doctrinal and ecclesial revolution?
Lionel Andrades, Monday, April 04, 2016
https://www.catholicamericanthinker.com/
Article: The pope has not been shown how Vatican Council II has picked up the mistake of the Letter of the Holy Office 1949 :this cannot be the work of the Holy Spirit
Preview - Francis' Synod Exhortation: Brace Yourself for Revolution? The Past is Prologue by John Vennari
(Continue Reading the Whole Article at EENS-and-Synod-Exhortation)
Do not reply to this automatic email.
Respond the original article at: EENS-and-Synod-Exhortation Comments.
Find ALL articles at: The Catholic American Thinker CONTENTS.