Subscribers Newsletter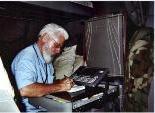 The Washington DC economy of bureaucracy is booming amid national depression.
While the nation suffers economic depression, the local Washington-New York economy of bureaucracy roars on.
Vic Biorseth, Friday, October 16, 2015
https://www.catholicamericanthinker.com/
Big Government is Blooming, Government Business is booming, and thus, Washington D.C. is a Boom Town.
We all know that Washington high-society, along with the properly indoctrinated, distracted and/or totally dependent Moron Vote is "out of touch" with the rest of America and even with reality itself. Out of touch is an understatement. They see nothing wrong with the economy, because all about them is full employment, lots of money being spent, lots of construction going on, lots of social activities and big events, a housing boom, and the whole economy is cooking along nicely.

(Continue Reading at Original Source: Economy of Bureaucracy).
Do not reply to this automatic email.
Respond to this article at the actual article:
Respond to Economy of Bureaucracy.
Find ALL articles at: The Catholic American Thinker CONTENTS.