Subscribers Newsletter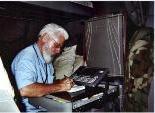 On the Highly Educated Stupidity of the World Elites.
Educated Stupidity demands a Two-State Solution for Israel, Special Rights for Non-Existent Genders, Global Climate Controls, and Equal Wealth for Everyone On Earth.
Vic Biorseth, Thursday, December 07, 2017
https://www.catholicamericanthinker.com

It should be amazing to those who consider President Trump to be some kind of clown or buffoon, an intellectual stumble-bum who lacks the requisite "Stature" and "Image" required of the Presidency, how absolutely brilliantly he is performing in his office. All the smart crowd call him dumb, yet, he is running rings around them, in spite of expert, studied, concentrated and almost total opposition to all of his efforts.

Continue Reading at: Educated-Stupidity
Do Not Respond To This Automatic Email.
Reply to this article at Educated-Stupidity Comments
Find ALL SITE articles at: The Catholic American Thinker CONTENTS.