Subscribers Newsletter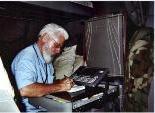 A Catholic Embracing Islam; and Remaining Catholic?
How can any Pope, or any Catholic, embrace Islam, when Islam is irrevocably sworn to destroy and eliminate the Catholic Church? Yet, Pope Francis is Embracing Islam.
Vic Biorseth, Tuesday, February 27, 2018
https://www.catholicamericanthinker.com

You can repeat the false but comforting platitudes and bromides about Islam being a religion of peace, but you would be whistling in the wind. Islam is and has been a religion of war from the day it was born. Jihad is the central theme of Islam. The very purpose-for-being of Islam is to bring all the world under the domination of Islam, and to eliminate every other religion, so that Islam is the only religion on earth.

Continue Reading at: Embracing-Islam
Do Not Respond To This Automatic Email.
Reply to this article at Embracing-Islam Comments
Find ALL SITE articles at: The Catholic American Thinker CONTENTS.