Subscribers Newsletter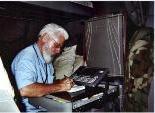 Evil Globalism: Watching All the Marxists Denying the Obvious.
Marxists promote Evil Globalism as the path to Utopia, predicting only Dystopia and Ruin as the destiny of Sovereignty and Nationalism. They Lie. The Reverse is True.
Vic Biorseth, Saturday, February 10, 2018
https://www.catholicamericanthinker.com

The penultimate goal of Satan in the world is to remove all distinctions between good and evil from the mind of man.

That is what "Diversity", "Multiculturalism", "Inclusiveness", "Moral Equivalency", "Social Justice", "Social Equality", "Economic Equality", etc., are all about.

Removing distinctions.

Continue Reading at: Evil-Globalism
Do Not Respond To This Automatic Email.
Reply to this article at Evil-Globalism Comments
Find ALL SITE articles at: The Catholic American Thinker CONTENTS.