Subscribers Newsletter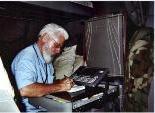 Evil Unmasked: Ryan and the boys openly side with America's enemies.
If they won't support their own candidate in a two-person race, which candidate does that leave unopposed?
Vic Biorseth, Wednesday, October 12, 2016
https://www.catholicamericanthinker.com/
There are three things the Establishment Republicrat Party will not do:
Oppose anything the Marxocrat party does to America,
Impeach anyone for anything,
Win a Presidential election against the Marxocrat Party.
They just keep proving it. This ain't Lincoln's Party. But then, the Marxocrat Party ain't Jefferson Davis' Party, either. Both of our unconstitutional Parties have taken on evil lives of their own, having long outlived their original purposes for being.
(Continue Reading the Whole Article at Evil-Unmasked)
Do not reply to this automatic email.
Respond the original article at: Evil-Unmasked Comments.
Find ALL articles at: The Catholic American Thinker CONTENTS.