Subscribers Newsletter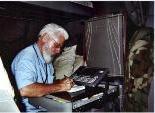 American Exceptionalism in a nutshell: Citizen Upward Mobility.
Unique American Exceptionalism is why everyone wants to come here. Here, citizens can "move up" and improve their own condition in life.
Vic Biorseth, Tuesday, February 21, 2017
https://www.catholicamericanthinker.com
American Exceptionalism is nothing more than American citizen upward mobility. Nobody gets that right any more, now that Cultural Marxism owns and operates formal education and professional journalism. Comrade Obama (peace be upon him), when he was President, equated it to national ethnicity or something, more or less the equivalent of the "exceptionalism" of every other nation on earth. A typical Marxist lie.
Continue Reading at: Exceptionalism
Do Not Respond To This Automatic Email.
Reply to this article at Exceptionalism Comments.
Find ALL SITE articles at: The Catholic American Thinker CONTENTS.