Subscribers Newsletter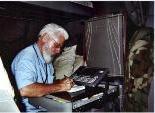 Why I do not get on FaceBook or any social media any more.
They provided no help or support whatsoever when my account was taken over, and they have proved to be both anti-American and anti-Christian. That is, anti-me.
Vic Biorseth, Wednesday, March 25, 2020
https://www.catholicamericanthinker.com
People keep asking why I haven't seen this or that on FaceBook, or responded to one thing or another, or sought to increase my "presence" in social media. The short answer is that most social media is a social cesspool. That doesn't mean that everyone in it is evil, but that it is dominated, filtered, censored, owned and operated by evil people.
Continue Reading at: FaceBook
Do Not Respond To This Automatic Email.
Reply to this article at FaceBook Comments
Find ALL SITE articles at: The Catholic American Thinker CONTENTS.