Subscribers Newsletter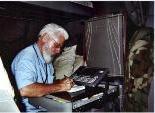 Fallen away Catholics:
America's largest Christian denomination?
An appeal to Fallen Away Catholics: Jesus Christ is calling you home.
Vic Biorseth, OWM; Saturday, February 08, 2014
https://www.catholicamericanthinker.com
Beginning in the '60s, the Catholic Church in America, and in the larger world, has undergone what can only be described as a disastrous multiple-decade decline in membership, participation, attendance, priests, vowed religious and number of fully functioning Parishes. We've talked about the causes elsewhere in this site, and we won't go into any detail on that here. But it began during the co-incidental major cultural-societal events of the Vatican II Council and the so-called Sexual Revolution.
The era saw Catholic Bishops teaching (or allowing teaching) a radically softened doctrine on all sins sexual; a grossly miss-interpreted English translation of the new Catechism of the Catholic Church; almost unbelievable liturgical abuses of the Mass following Paul VI's new Novus-Ordo Mass; a rising "Magisterium of Nuns" pushing an agenda of radical feminism and seeking higher authority in the Church Hierarchy; the horrific priestly pedophile scandals, and the gigantic cover-ups by Bishops; a push for ordination of women; a push for acceptance of homosexuality; a push for acceptance of divorce and remarriage; and on, and on, and on.

(Continue reading Fallen Away Catholics)
Do not reply to this automatic email.
Respond to this article at the actual article:
Fallen Away Catholics