Subscribers Newsletter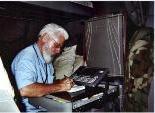 Fix the VA by switching all Government Coverage to VA Coverage.
Restricting Congress, the Presidency and the Court to Existing Military Coverage should fix the VA pretty quick.
Vic Biorseth, Thursday, June 11, 2015
https://www.catholicamericanthinker.com/
We gave our limited recommendations for making the VA bureaucracy more efficient way back in Build Up the VA, back in November of 2013. But the mere fact that it is a government bureaucracy means that we may never expect it to be as efficient as any private enterprise operating in a competitive market. Bureaucracy tends to draw to itself the drones, slugs and least efficient workers in the labor force, for the simple reason that it is a government bureaucracy.

(Continue Reading at Original Source: Fix the VA).
Do not reply to this automatic email.
Respond to this article at the actual article:
Respond to Fix the VA.
Find related articles at: The Fixing America Pages.
Find ALL articles at: The Catholic American Thinker CONTENTS.