Subscribers Newsletter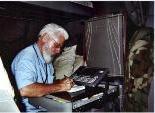 Few things are dumber than the Marxist Fixed-Wealth Principle.
Wealth = Profit = Expendable Income = Private Property. New wealth creation, by any citizenry free to do it, is unlimited. Marxism's "Fixed Wealth" image is a government-growing freedom-limiting lie.
Vic Biorseth, Sunday, December 17, 2017
https://www.catholicamericanthinker.com

There's no kind way to say it; it's just plain dumb. The very idea that all wealth, or all private property, may be seen as a permanent, unchangeable fixed pie in need of being fairly divided up, by government, for the people's own good, is just staggeringly stupid.

Continue Reading at: Fixed-Wealth
Do Not Respond To This Automatic Email.
Reply to this article at Fixed-Wealth Comments
Find ALL SITE articles at: The Catholic American Thinker CONTENTS.