Subscribers Newsletter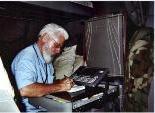 Flattening the Covid-19 Curve by Stopping the Testing of the Healthy.
The only real way to stop Covid numbers from going up is to stop continuously increasing the testing of all asymptomatic perfectly healthy people.


Vic Biorseth, Thursday, November 19, 2020
https://www.catholicamericanthinker.com
Statistically speaking, the overwhelming number of people who are ever infected with any Corona, Rhino or Flu virus never develop any symptoms at all, or, any symptoms they do develop are very mild. They have sufficient antibodies and immunities built up from heredity, past experience and vaccinations against particular and related infections to prevent any real sickness from developing.
Continue Reading at: Flattening
Do Not Respond To This Automatic Email.
Reply to this article at Flattening Comments
Find ALL SITE articles at: The Catholic American Thinker CONTENTS.