Subscribers Newsletter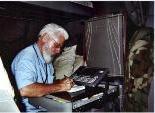 Trump, the Freedom Caucus and the Bogus Health Care "Entitlement".
The Freedom Caucus was right; but Dead Right; the rest of the Party Opposed them. Trump is making them Unite, as a Party, while fracturing a Unified Marxocrat Party.
Vic Biorseth, Friday, March 31, 2017
www.CatholicAmericanThinker.com
The Freedom Caucus of the Republicrat Party may represent the only actual, real live American Constitutionalists in the entire House of Representatives. A real rarity in Washington DC. Any group of Congressmen that has Louie Gohmert in it is quite Constitutionalist, or he wouldn't be in it.
Continue Reading at: Freedom-Caucus
Do Not Respond To This Automatic Email.
Reply to this article at Freedom-Caucus Comments.
Find ALL SITE articles at: The Catholic American Thinker CONTENTS.