Subscribers Newsletter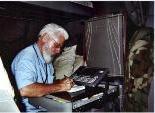 The Spectacular Fur Pike: Proof At Last of Darwinian Evolution.
The Legendary Fur Pike of Campfire Tales presents the world's best evidence for evolutionary theory.
Vic Biorseth, Friday, April 26, 2019
https://www.catholicamericanthinker.com
As usual, what's new is really old, and there is nothing new under the sun. Recently around a campfire I heard the Fur Pike described as a new discovery by an amazed outdoorsman who was young and just didn't know any better.
Continue Reading at: Fur-Pike
Do Not Respond To This Automatic Email.
Reply to this article at Fur-Pike Comments
Find ALL SITE articles at: The Catholic American Thinker CONTENTS.