Subscribers Newsletter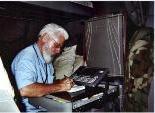 On the Genius of Trump: Where does it come from?
No one in Washington, or maybe in the world, could accomplish the things he has accomplished as President, the way he accomplished them, in the time he accomplished them, against all the opposition he faced. How does he do it?
Vic Biorseth, Friday, September 14, 2018
https://www.CatholicAmericanThinker.com/
The first thing that must be recognized is the fact of Trump's genius.
And that may be the most unrecognized fact among all of his friends and all of his enemies.
His enemies think he is a buffoon, a clown, a semi-literate know-nothing. Yet, he is President, and they are not.
His friends say he is his own worst enemy, he puts his foot in his mouth, he should stop Tweeting, or hire a "professional" Tweeter, or at least listen to them before he Tweets. Yet, he is President, and they are not.
Continue Reading at: Genius-of-Trump
Do Not Respond To This Automatic Email.
Reply to this article at Genius-of-Trump Comments
Find ALL SITE articles at: The Catholic American Thinker CONTENTS.