Subscribers Newsletter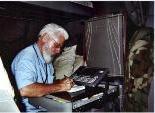 The Ghoulish Medicine Practiced by Modern Transplant Specialists.
Whatever you do, do not check that little box making yourself an organ donor when you die. The rules have changed in favor of Ghoulish Medicine, and you may be murdered for your organs.
Vic Biorseth, Monday, August 14, 2017
https://www.catholicamericanthinker.com

Once upon a time, medical school graduates who had completed their internship and their residency were required to take something called the Hippocratic Oath before they were allowed to put the letters M.D. after their names. Of course, that was then and this is now. One of the things medical doctors used to swear was to do no harm.

That was very, very important to medical doctors, once.

Continue Reading at: Ghoulish-Medicine
Do Not Respond To This Automatic Email.
Reply to this article at Ghoulish-Medicine Comments
Find ALL SITE articles at: The Catholic American Thinker CONTENTS.