Subscribers Newsletter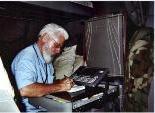 A Trump Inspired Global Turning: A World Returning to Cultural Sanity.
Kiss the notions of a "Post-Christian World" and a "Post-American World" goodbye. We may be seeing a Massive Global Turning Away from Imminent Global Disaster.
Vic Biorseth, Wednesday, April 12, 2017
www.CatholicAmericanThinker.com
In the much promised, commentated, ballyhooed and played-up "Post-Christian World" and "Post-American World", where, pray tell, is there any force for "Good" to be found in the world?
Continue Reading at: Global-Turning
Do Not Respond To This Automatic Email.
Reply to this article at Global-Turning Comments.
Find ALL SITE articles at: The Catholic American Thinker CONTENTS.