Subscribers Newsletter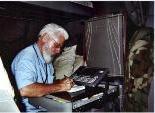 The Social Self-Destruction of Increasingly Godless Culture.
What do all the mass shooters have in common? Godlessness. What does the advance of Cultural Marxism and Leftist Ideology promote? Godless Culture.
Vic Biorseth, Friday, February 16, 2018
https://www.catholicamericanthinker.com

And please don't give me any crap about Moslem Jihadists not being Godless and ungodly men because of their "belief". Reality remains reality, regardless of belief. Worshiping a false god is the same as Godlessness for there is but one God and there is no other.

If you were a betting man, would you bet that Nikolas Cruz was a good, Church going Christian boy, or not?

Continue Reading at: Godless-Culture
Do Not Respond To This Automatic Email.
Reply to this article at Godless-Culture Comments
Find ALL SITE articles at: The Catholic American Thinker CONTENTS.