Subscribers Newsletter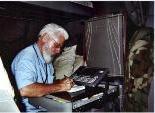 How Cultural Marxism convinces a Culture of Liberty into Going Dependent.
In the 1960s Cultural Marxism grew absolute Anarchists; today it grows helpless thumb-sucking dependents.
Vic Biorseth, Monday, February 29, 2016
https://www.catholicamericanthinker.com/
Don't get me wrong; Cultural Marxism still creates and organizes violent revolutionary, anti-social and anarchistic groups, to be sure. Look at OWS, Black Lives Matter and the Black Panthers, for examples of that. But there is a new successful effort of the movement to transform previously independent people into willing dependents of the State.
(Continue Reading the Whole Article at Going-Dependent)
Do not reply to this automatic email.
Respond the original article at: Going-Dependent Comments.
Find ALL articles at: The Catholic American Thinker CONTENTS.