Subscribers Newsletter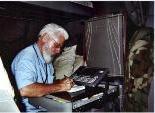 "Good Cop, Bad Cop" Political Parties versus We The People.
The Republicrat Party is the Good Cop, the Marxocrat Party is the Bad Cop, both are owned and operated by the same Establishment Club, and We The People are the "Suspect".
Vic Biorseth, Friday, March 10, 2017
https://www.catholicamericanthinker.com
Does it appear to anyone else that
the Marxocrats in Congress, when they are in charge, are always strictly Partisan and bend or break rules and even violate laws and violate the Constitution to advance their strictly Partisan Agenda, and always get things done quickly,
and that Republicrats, when they are in charge, always seek Bipartisan Cooperation, never impose their Partisan will, and always claim "that's the way politics works, we can't help it", and are always slowed or stopped by rules and procedures and their own lack of real Partisanship?
Continue Reading at: Good-Cop-Bad-Cop
Do Not Respond To This Automatic Email.
Reply to this article at Good-Cop-Bad-Cop Comments.
Find ALL SITE articles at: The Catholic American Thinker CONTENTS.