Subscribers Newsletter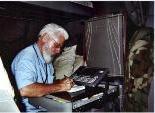 A Catholic Good-News Bad-News Day
Massive Recognition of Error Meets Vague, Subjectively Interpreted, Infinitely Variable Doctrine. Is this Good-News Bad-News Clash A Turning Point?
Vic Biorseth, Monday, June 11, 2018
https://www.catholicamericanthinker.com

This is one of those good-news bad-news kinds of days when the good-news is particularly good, and the bad-news is particularly bad. Things seem to be building toward some kind of climax, one way or the other.

Continue Reading at: Good-News-Bad-News
Do Not Respond To This Automatic Email.
Reply to this article at Good-News-Bad-News Comments
Find ALL SITE articles at: The Catholic American Thinker CONTENTS.