Subscribers Newsletter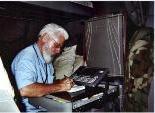 Governing by Phony Crisis, and Doubling Down to Grow Government.
In the Governing by Phony Crisis scam, no giant crisis ever gets solved; they only grow, and multiply, and Grow Government. Growing Government and Centralizing government Power is the sole reason all the phony crises are invented.
Vic Biorseth, Tuesday, February 23, 2016
https://www.catholicamericanthinker.com/
The Ruling Class that illegally and unconstitutionally runs the whole of the American government today is roughly organized in a sort of circular pipeline through which flows influence, money and political power. Everybody in the circle puts something in, everybody in the circle gets something out. Some are more interested in influence; some in money; some in power; most are interested in as much of all of it as they can get.
(Continue Reading the Whole Article at Governing-By-Phony-Crrisis)
Do not reply to this automatic email.
Respond the original article at: Governing-By-Phony-Crrisis Comments.
Find ALL articles at: The Catholic American Thinker CONTENTS.