Subscribers Newsletter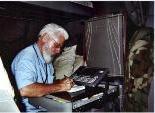 The Government Safety Net: The Barbed Hooks of Socialism.
"Everyone Agrees" on the need of a Government Safety Net for the Unfortunate. Why? Because it births and grows Socialism and replaces the Constitutional Republic with Marxism.
Vic Biorseth, Saturday, July 15, 2017
https://www.catholicamericanthinker.com

It's a matter of the form of national government, really. We are a Constitutional Republic, different from other Constitutional Republics in that we are a union of 50 sovereign states, each of which have sovereign rights not to be overruled by the federal government, under the principle of Federalism. And, further, we are unique among nations because the Constitution - not any man or any group of men - is the supreme law, and all men, from the highest to the lowest, stand equal before the law.

Continue Reading at: Government-Safety-Net
Do Not Respond To This Automatic Email.
Reply to this article at Government-Safety-Net Comments
Find ALL SITE articles at: The Catholic American Thinker CONTENTS.