Subscribers Newsletter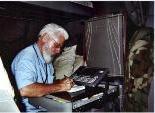 Health Care Rights: Criminal Malfeasance in the Federal Government.
"Health Care Rights" show the need to nullify unconstitutional law and impeach Supreme Court Justices and others who violated the Constitution.
Vic Biorseth, Saturday, October 22, 2016
https://www.catholicamericanthinker.com/
There is no such thing as a Constitutional right to health care. The federal government is unqualified to practice medicine, pharmacy or insurance. That is not what the federal government is Constituted to do. The Constitution contains no mention of any of these things, nor for that matter are food, water or shelter mentioned. These are all matters best addressed by the private sector, not the public. By specific Constitutional limitations on federal authority, if such matters are ever to be addressed by government at all, the rule of Subsidiarity applies and they must then be addressed by State and/or City or other such lower jurisdictions. Not federal.
(Continue Reading the Whole Article at Health-Care-Rights)
Do not reply to this automatic email.
Respond the original article at: Health-Care-Rights Comments.
Find ALL articles at: The Catholic American Thinker CONTENTS.