Subscribers Newsletter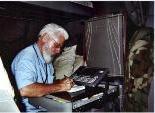 On the new (to me) heresy of Popalitry.
False belief that a Pope can do no wrong leans toward Pope Worship.
Vic Biorseth, Sunday, January 29, 2017
https://www.catholicamericanthinker.com
The new term being bandied about these days is Popalitry. At least it's new to me; maybe you've heard it before. It refers to Catholics who will always defend a Pope, no matter what he says or does, simply because he is the Pope. Even when simple common sense should tell them he's wrong, they will embrace whatever he says, on blind faith in the Papacy.
Continue Reading at: Heresy-of-Popalitry
Do Not Respond To This Automatic Email.
Reply to this article at Heresy-of-Popalitry Comments.
Find ALL SITE articles at: The Catholic American Thinker CONTENTS.