Subscribers Newsletter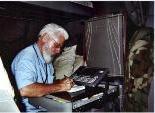 We Gotta Impeach Trump, for Being Elected, Among Other Crimes.
We were Nailing Down the Coffin Lid on American Capitalism, Building True Socialist Justice and Saving the Planet, and He Stopped the Whole Process!
Vic Biorseth, Friday, May 19, 2017
https://www.catholicamericanthinker.com
We were so close! We were stopping Climate Change, restoring Sustainability, Socializing Justice, suppressing silly Religion, eliminating our Nuclear Arsenal, cutting our Military, eliminating Fossil Fuel Usage, investing in Alternative Energy, opening our Borders, building our Diversity, treating the Sick, feeding the Hungry, clothing the Naked, killing our Children, multiplying and celebrating Genders, marrying Ourselves, controlling the Thermostats, punishing Business, and, best of all, rationing the Wealth. We were really on a roll.
Continue Reading at: Impeach-Trump
Do Not Respond To This Automatic Email.
Reply to this article at Impeach-Trump Comments.
Find ALL SITE articles at: The Catholic American Thinker CONTENTS.