Subscribers Newsletter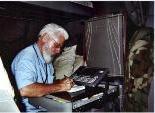 Anti-Discrimination Law is, in reality, Government Imposed Discrimination.
Imposed Discrimination against all Western Civilization Decency and Goodness, under the pretense of being anti-discrimination.
Vic Biorseth, Saturday, December 19, 2015
https://www.catholicamericanthinker.com/
Once upon a time, there was nothing wrong with discrimination. It was seen as a good thing; no one wanted to be forced into the company of anyone they preferred to avoid. You chose your own friends, associates, employees, employers, and so forth. If you didn't want to associate in any way with someone, you didn't, and no one thought ill of you for it. In fact, it was encouraged, as per 2 Thes 3:14; Matt 18:17; 1 Cor 16:22; Gal 1:8; and elsewhere.

(Continue Reading at Original Source: Imposed-Discrimination.).
Do not reply to this automatic email.
Respond to this article at the actual article:
Respond to Imposed-Discrimination..
Find ALL articles at: The Catholic American Thinker CONTENTS.