Subscribers Newsletter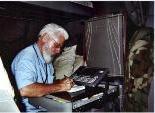 What does income inequality, or any inequality, have to do with morality?
When did we become so stupid? Income inequality, wealth gaps, etc., are not moral issues.
Vic Biorseth, Wednesday, April 30, 2014
https://www.catholicamericanthinker.com/
Marx really hit on a good one when he commandeered Social Justice to build up his global revolutionary Ponzi-Scheme. And, yes, the long-sought end or ultimate goal of Marxism, which is collective property, is a fraudulent Ponzi-Scheme and nothing more. Of course, Marxism is a double-fraud (at least) because the true but hidden ultimate goal is not any kind of ideal utopian society, but an absolute dictatorship achieved through deception and treachery, as we described in Refuting Marx.

(Original Source: Income Inequality)
Do not reply to this automatic email.
Respond to this article at the actual article:
Respond to Income Inequality