Subscribers Newsletter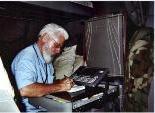 Godel's Incompleteness Theorem: Mathematizing Faith in God?
Finding a rational and logical explanation for Natural Human Intuition. (Things we know but cannot prove.)
Vic Biorseth, Sunday, December 11, 2016
https://www.catholicamericanthinker.com/
I am very well practiced at the "Fonz Response", made famous by Henry Winkler's "Fonzie" character in Happy Days. The Fonz Response is, of course, "I knew that!"
The Fonz Response is practiced until it can be blurted out to cover your ignorance every time someone tells you something you should have known, but didn't know. I have a black belt in Fonz Response.
(Continue Reading the Whole Article at Incompleteness)
Do not reply to this automatic email.
Respond the original article at: Incompleteness Comments.
Find ALL articles at: The Catholic American Thinker CONTENTS.