Subscribers Newsletter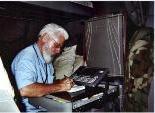 Incremental Tyranny advances as we Tea Party-ers cheer our imagined victories.
How we always greet more Incremental Tyranny with a cheer, a whoop and a happy-dance.
Vic Biorseth,OWM; Thursday, July 3, 2014
https://www.catholicamericanthinker.com/
How ever did we get to the point where we no longer even recognize actual, true reality any more? Have we been so spiritually jaded, so educationally dumbed-down and so politically numbed that we have lost all intellectual discernment?

(Continue Reading at Original Source: Incremental Tyranny).
Do not reply to this automatic email.
Respond to this article at the actual article:
Respond to Incremental Tyranny