Subscribers Newsletter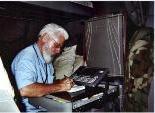 On "Killer" Putin and the Indefensible Trump Remarks.
Putin's a Killer, but, like, we're not, so we should all just run and hide from Putin. Right?
Vic Biorseth, Tuesday, February 07, 2017
https://www.catholicamericanthinker.com
If I had a nickle for every time anyone from the nattering class jumped on something Trump said and called it "Indefensible" I might be a rich man. This time, it's a real beaut, and everyone agrees, this time it's really indefensible. I mean, really really indefensible. Terms like completely indefensible, and, no way it can be defended are repeated in circular panel discussions in which everyone agrees that, this time, Trump has really stepped in it, and there is no way out.
Continue Reading at: Indefensible-Trump-Remarks
Do Not Respond To This Automatic Email.
Reply to this article at Indefensible-Trump-Remarks Comments.
Find ALL SITE articles at: The Catholic American Thinker CONTENTS.