Subscribers Newsletter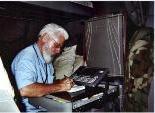 On the lost human virtue of Industry.
From Industry to Indolence: how the most industrious nation in history has slipped into almost pure sloth.
Vic Biorseth, Monday, February 09, 2015
https://www.catholicamericanthinker.com/
Once upon a time, before there were truancy laws, before there were child-labor laws, before there were unions, before there was a Department of Labor, before there was an OSHA, before the global influence of Freudianism dominated culture, there was a thoroughly industrious people. Children were imbued with industry, less due to any sense of requirement or duty than to a sense of adventure and learning and accomplishment. And the more things they tried, the more they learned, the more confident they became, and the more they would do, and try, and learn. They were learning and practicing and growing the personal virtue of Industry.

(Continue Reading at Original Source: Industry).
Do not reply to this automatic email.
Respond to this article at the actual article:
Respond to Industry.