Subscribers Newsletter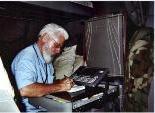 Infallibility Revisited, in a confused and confusing Pontificate
When Papal statements are vague, confusing or obviously wrong its time to step back and revisit Infallibility, in light of original Revealed Truth. Truth is never wrong, and never confusing.
Vic Biorseth, Thursday, August 23, 2018
https://www.catholicamericanthinker.com

Now, before anyone starts calling me a sedevacantist or a schismatic or even a heretic, let me state that I fully recognize Francis as the legitimate Pope of the Catholic Church, and that I pray for him and for his intentions at the end of every Rosary.

Continue Reading at: Infallibility-Revisited
Do Not Respond To This Automatic Email.
Reply to this article at Infallibility-Revisited Comments
Find ALL SITE articles at: The Catholic American Thinker CONTENTS.