Subscribers Newsletter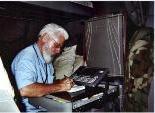 On Innies and Outies: No, not Belly Buttons, but Personal Philosophies.
Rights are Innies; Responsibilities are Outies. Feelings are Innies; Realities are Outies. Personal Comforts are Innies; Guiding Principles are Outies. Sins are Innies; Doctrines are Outies.
Vic Biorseth, Wednesday, April 05, 2017
www.CatholicAmericanThinker.com
When the Authors wrote, argued and ratified our Constitution, they designed it around protection of citizen rights from the government itself; a real first in world history. The Declaration that started the Revolutionary War laid out the Natural Law Rights to Equality, Life, Liberty and Property that they would later solidify and expand upon in the nation's new Constitution; the Supreme Law of the Land.
Continue Reading at: Innies-and-Outies
Do Not Respond To This Automatic Email.
Reply to this article at Innies-and-Outies Comments.
Find ALL SITE articles at: The Catholic American Thinker CONTENTS.