Subscribers NewsletterDesperately trying to finally answer the question "How Stupid Can It Get?" in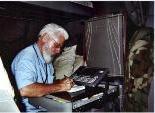 On the Inspired, Brilliant Republic of the Unique and Incomparable USA.
The inspired, ingenuous and seemingly miraculously conceived concept and design of the word's first anti-tyrannical-government government.
Vic Biorseth, Monday January 09, 2017
https://www.catholicamericanthinker.com/
This Web Page has now been made available in a printed 6" x 9" 40-page booklet form for those who are not on-line and computer-savvy. I made it available at the lowest possible price self-publishing will allow, for conveniently sending it to whomever you feel might benefit from it. It's simpler, in this form, than just printing it off and mailing it, not as unwieldy as full size sheets of paper, and you can set the delivery address on purchase. If anyone who is "Off-Line" or "Not Connected" that you know could benefit from an introduction or reintroduction to originally designed America, this is created for them. Page down to the Jan 09 update, and just click on the book cover image. God bless.
(Continue Reading the Whole Article at Inspired-Brilliant-Republic)
Do not reply to this automatic email.
Respond the original article at: Inspired-Brilliant-Republic Comments.
Find ALL articles at: The Catholic American Thinker CONTENTS.