Subscribers Newsletter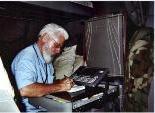 The Intersectionality Versus Equality Stupidity
Intersectionality: Endlessly Identifying Oppressors and Oppressed. A Hopeless Opposition to the Constitutional Right to Equality, Championed by the Highest Educated Academic Social Stupid-Asses.
Vic Biorseth, Saturday, October 20, 2018
https://www.catholicamericanthinker.com
The more educated people get these days, the dumber they get. In the name of achieving something that's already achieved, they just keep taking a wrecking ball to Liberty and to Society in order to force everyone to think, act and be a certain, yet still uncertain, continuously-being-determined way.
Bringing about disorder, ostensibly in the name of order.
Bringing about inequality, ostensibly in the name of equality.
Continue Reading at: Intersectionality
Do Not Respond To This Automatic Email.
Reply to this article at Intersectionality Comments
Find ALL SITE articles at: The Catholic American Thinker CONTENTS.