Subscribers Newsletter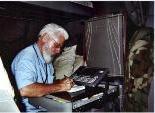 Was Archbishop Lefebvre Correct After All?
Archbishop Lefebvre was correct in rejecting Vatican Council II, interpreted with irrationality. May God bless him for that.
Lionel Andrades, Saturday, March 26,2016
https://www.catholicamericanthinker.com/
Twenty five years ... since the death of H E Archbishop Lefebvre.
It is very sad that the Great Archbishop died, at least ostensibly, under excommunication latae sententiae. But he and his sons bore a solid witness against all the heresies which have attacked the Church since the 1950s; and one of the worst of those heresies is Sedevacantism.- Fr.John Hunwicke.
(Continue Reading the Whole Article at Irrational-Interpretation-of-VCII)
Do not reply to this automatic email.
Respond the original article at: Irrational-Interpretation-of-VCII Comments.
Find ALL articles at: The Catholic American Thinker CONTENTS.