Subscribers Newsletter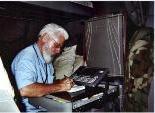 Islam Unleashed: The Evil Destroyer of Human Civilization, loosed on the world.
Even Saudi Arabia fears it, and builds a wall against it. When Islam is off the leash the whole world is again in great danger.
Vic Biorseth, Thursday, March 31, 2016
https://www.catholicamericanthinker.com/
Think of the Koran as Islam's Constitution. The Koran is the Supreme Law of Islam, and anybody can get a copy, and anybody can enforce its rules. It doesn't spell out a governmental organization with governmental authority, like the American Constitution. It just spells out the law, and any Moslem can enforce it. In fact, it calls all disciples of Mohammed to enforce it. Any individual Moslem can be cop, judge, jury and executioner.
(Continue Reading the Whole Article at Islam-Unleashed)
Do not reply to this automatic email.
Respond the original article at: Islam-Unleashed Comments.
Find ALL articles at: The Catholic American Thinker CONTENTS.