Subscribers Newsletter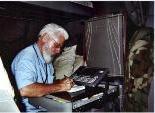 You can't keep Islamic Assassins out if they're already in.
When suicidal Jihadists and Islamic assassins are already infiltrated into the ranks, the ranks are looking for terrorists in all the wrong places.
Vic Biorseth, Friday, December 30, 2016
https://www.catholicamericanthinker.com/
In Obamunist Assassins, we ruminated about the possibility of Islamic assassins being secretly embedded in among even the Secret Service, in the historic manner of the Shia mystic Hassan-i Sabbāh, who managed to infiltrate his assassins even among the close personal guard of Saladin himself. It is an ancient existing stratagem of Islam.
(Continue Reading the Whole Article at Islamic-Assassins)
Do not reply to this automatic email.
Respond the original article at: Islamic-Assassins Comments.
Find ALL articles at: The Catholic American Thinker CONTENTS.