Subscribers Newsletter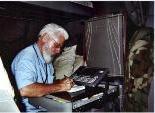 Induced "Islamic Privilege" and the false charge of Islamophobia.
Our own future murderers are welcomed right in among us under the fraudulent peaceful banner of "Multiculturalism".
Vic Biorseth, Wednesday, December 28, 2016
https://www.catholicamericanthinker.com/
Comrade President Obama (peace be upon him) and his Party are doing everything in their power to bring Civilization Jihad into America, and to help it here in America to catch up with its rapid progress in Europe. Not completely openly, of course. He never uses the term Jihad, for instance, and he rarely even uses the term Terrorism. He brings his Jihadists in under the false title of asylum-seekers and refugees, while his surrogates in his Party, in academia, journalism and entertainment all extol the supposed virtues of Multiculturalism and the "Diversity" that supposedly improves all human cultures.
(Continue Reading the Whole Article at Islamic-Privilege)
Do not reply to this automatic email.
Respond the original article at: Islamic-Privilege Comments.
Find ALL articles at: The Catholic American Thinker CONTENTS.