Subscribers Newsletter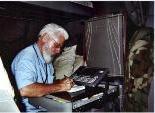 A Proposed Israeli National Doctrine that America should Learn From.
Reprinted Article identifies common ideological enemies of Israel, the USA, and all Nations: Marxism, and New World Order concepts.
Vic Biorseth, Saturday, March 05, 2016
https://www.catholicamericanthinker.com/
If, like me, you pay less attention to the "New World Order" threat than you do to the glaringly obvious international threats of Marxism and Islam, this just may rock your world. This is a total reprint of the article found at http://judeochristianamerica.org/IsraelDoctrine.htm. Israeli Politics, it seems, may be just as infected with the Marxist ideological parasitic worm as is the USA. (Marxism virtually owns our own Marxocrat Party, and our Republicrat Party has no real problem with that.)
But that ain't all. The NWO intellectual infection acts in tandem with Marxism to take nations out of existence. Both Presidents Bush may have been infected with it, and lots of others, which may explain some of the thinking in our corrupted Political Parties, especially our Republicrat Party.
(Continue Reading the Whole Article at Israeli-Naional-Doctrine)
Do not reply to this automatic email.
Respond the original article at: Israeli-Naional-Doctrine Comments.
Find ALL articles at: The Catholic American Thinker CONTENTS.