Subscribers Newsletter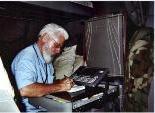 The Judas Complex: How a traitor may not recognized his own treason.
The Judas Complex explains how Judas Iscariot - like many a modern day Bishop - compromised with the world.
Vic Biorseth, Saturday, December 27, 2014
https://www.catholicamericanthinker.com/
These thoughts were inspired by a book, which was part of a Christmas gift. The book title is The Keys Of This Blood, written by the noted author Malachi Martin. He was an "insider" in the Jesuits, and an "insider" at the highest levels in the Vatican. He was privy to high level communications, discussions and stratagems in play in the Vatican during the rise of John Paul II and through the economic collapse of the Soviet Union.
This book covers a huge area of insider knowledge, from the moral decline of the Jesuits, to the near destruction of established Catholic Liturgy and proper Catholic catechesis across the board, to the multiple huge cleric scandals, and on, and on - but here I want to limit the subject to the Judas Complex, or the Judas Syndrome, whichever you prefer. As I slowly consume this mass of material I project that several more articles will be coming forth from it. Much if not all of it is new to me. As things strike me, I will talk about them here.
What is the Judas Complex? According to Malachi Martin, Judas Iscariot may not have known, until the end, that he was a traitor, and that what he was doing was treason. In this

(Continue Reading at Original Source: Judas Complex).
Do not reply to this automatic email.
Respond to this article at the actual article:
Respond to Judas Complex.