Subscribers Newsletter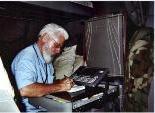 Koran is a Cult and should be Outlawed.
Or, get ready for violence on our own soil.
Harry, Thursday, February 23, 2017
https://www.catholicamericanthinker.com
I THINK THE KORAN IS NOTHING MORE THAN A CULT AND SHOULD BE OUTLAWED IN OUR COUNTRY. IF WE AS AMERICANS DON'T WE AS AMERICANS BETTER ARM OURSELVES FOR A BIG INTERNAL BATTLE HERE ON OUR OWN SOIL. GOD HELP US!
Continue Reading at: Koran-is-a-Cult
Do Not Respond To This Automatic Email.
Reply to this article at Koran-is-a-Cult Comments.
Find ALL SITE articles at: The Catholic American Thinker CONTENTS.