Subscribers Newsletter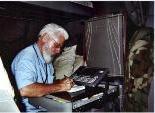 Bloomberg's stupid, simplistic (and Communist) view of the Kulak.
From Karl Marx himself, to Lenin, to Mao, to Ho, and to Bloomberg, the Kulak (Farmer) was an expendable bourgeoisie exploiter of land, which anyone could farm.
Vic Biorseth, Tuesday, February 18, 2020
https://www.catholicamericanthinker.com
The Communist view of the Kulak (Farmer) only built upon the similar preceding view of much of the feudal-era Nobility. In Feudal Europe, the Serf (Farmer) was, essentially, the slave of the Noble owner-ruler of the land he lived on. The people went along with the land they lived on; the resident people were as much owned and ruled as was the land itself.
Continue Reading at: Kulak
Do Not Respond To This Automatic Email.
Reply to this article at Kulak Comments
Find ALL SITE articles at: The Catholic American Thinker CONTENTS.