Subscribers Newsletter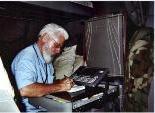 Feminist and LGBTQ Lunacy Versus Nature, Normalcy and Civilization.
The Femi-Nazi and Homo-Nazi Lobby pushing LGBTQ Lunacy on Western Civilization forms a Third Front, joining Marxism and Islam, for the Destruction of Decent and Free Human Society.
Vic Biorseth, Friday, July 28, 2017
https://www.catholicamericanthinker.com

The educationally sissified, feminized, transgenderized, Marxified, Islamified and generally anti-Americanified Millennials, academics, journalists, politicians and others had all better stop reading now and head for the nearest Safe Zone and plug their ears, lest they encounter a micro-aggression. Micro-, hell; macro-aggression is the intent here.

Continue Reading at: LGBTQ-Lunacy
Do Not Respond To This Automatic Email.
Reply to this article at LGBTQ-Lunacy Comments
Find ALL SITE articles at: The Catholic American Thinker CONTENTS.