Subscribers Newsletter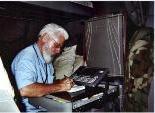 Hard, Cold Reality squeezes Leftist Lies, and Leftie Lunacy pops out.
Many people raised and bathed in lies all their lives simply cannot handle the shock of reality. The inevitable confrontation brings out real Leftie Lunacy.
Vic Biorseth, Monday, March 27, 2017
www.CatholicAmericanThinker.com
Leftie Lunacy is born of all of Cultural Marxism's scientific and sociopolitical lies, aimed at disordered minds prepped for Revolution, inculcated into whole societies through commandeered education, slanted news and propagandized entertainment. The aim was to induce social chaos and disorder, and to create and feed citizen hostility to the existing order of things.
Well, it worked.
Continue Reading at: Leftie-Lunacy
Do Not Respond To This Automatic Email.
Reply to this article at Leftie-Lunacy Comments.
Find ALL SITE articles at: The Catholic American Thinker CONTENTS.