Subscribers Newsletter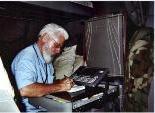 Insatiable Leftist Hatred: a Form of Absolute Political Insanity.
Leftist Hatred doesn't merely defeat opposition, but seeks to harm them, even destroy them, and, yes, even murder them.
Vic Biorseth, Thursday, October 05, 2017
https://www.catholicamericanthinker.com

Once someone goes thoroughly Marxist, and becomes committed to any Marxist political agenda, he begins to go round the bend and into insatiable Leftist hatred. The political agenda becomes an obsession, and anyone opposed to it is seen by the committed Marxist to be a mortal enemy. You see this phenomenon over and over again, on topic after topic.

Continue Reading at: Leftist-Hatred
Do Not Respond To This Automatic Email.
Reply to this article at Leftist-Hatred Comments
Find ALL SITE articles at: The Catholic American Thinker CONTENTS.