Subscribers Newsletter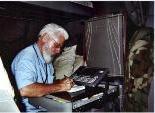 On Evil Absolute Falsehood Masquerading as "Good" Absolute Legalism.
The "Necessity" and the "Goodness" of Abortion is not an Absolute Truism, but an Evil Absolute Legalism.
Vic Biorseth, Thursday, November 28, 2019
https://www.catholicamericanthinker.com
The Marxified practice of science is what we call Scientism, as described in refuting the argument that there is no such thing as scientism. Following the same pattern of a majority of Marxified "scientist" voters doing "Democratic" or "Scientific Consensus" science, devoid of any application of the scientific method, we find Marxified "Legalism" doing the exact same thing within Marxified legal jurisprudence.
Continue Reading at: Legalism
Do Not Respond To This Automatic Email.
Reply to this article at Legalism Comments
Find ALL SITE articles at: The Catholic American Thinker CONTENTS.